Download free "
The devil to pay, or, The wives metamorphos'd, an opera,

" by

Charles Coffey

EPUB, MOBI, PDF, TXT, Kindle
---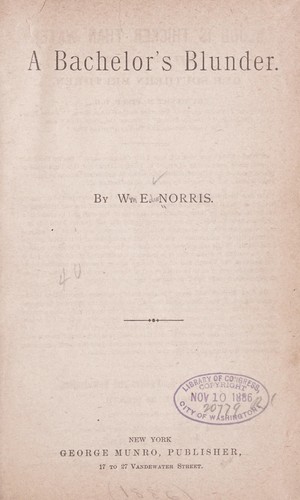 Free Find Ebook
The book was published in

1748
Language:
English
Book description:
Publisher:
One act. Dedication signed by the author, Charles Coffey. John Mottley is said to have collaborated, and Theophilus Cibber to have been responsible for this reduction of the original three acts to oneBased on Thomas Jevon's The devil of a wife, 1686Signatures: A in 2, B-E in 4sESTC T031756
.
Date:
1748.
Place:
London
Edition description:
One act. Dedication signed by the author, Charles Coffey. John Mottley is said to have collaborated, and Theophilus Cibber to have been responsible for this reduction of the original three acts to oneBased on Thomas Jevon's The devil of a wife, 1686Signatures: A in 2, B-E in 4sESTC T031756
Number of pages:
30
Language:
English
---