Download free "
The history of creation, or, The development of the earth and its inhabitants by the action of natural causes. A popular exposition of the doctrine of evolution in general, and of that of Darwin, Goethe and Lamarck in paticular. From the German of Ernst Haeckel,

" by

Ernst Haeckel

EPUB, MOBI, PDF, TXT, Kindle
---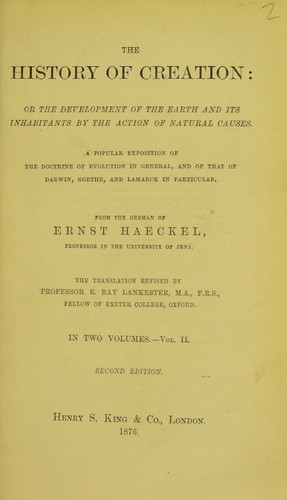 Free Find Ebook
The book was published in

1876
Language:
English
Book description:
Publisher:
Imperfect: vol. 1 wanting.
.
Date:
1876.
Place:
London
Edition description:
Imperfect: vol. 1 wanting.
Language:
English
---
This book describes the following items:
Evolution, Heredity, Human Beings > Origin,