Download free "
The life of the Rev. Charles Wesley, M.A., some time student of Christ-Church, Oxford, comprising a review of his poetry, sketches of the rise and progress of Methodism, with notices of contemporary events and characters,

" by

Jackson, Thomas

EPUB, MOBI, PDF, TXT, Kindle
---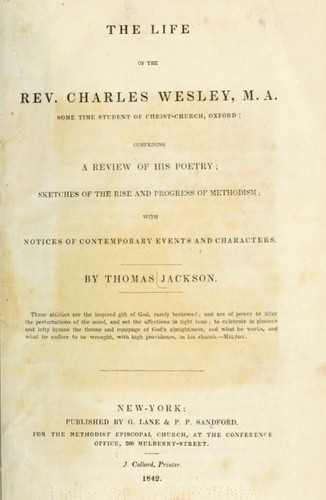 Free Find Ebook
The book was published in

1842
Book description:
Publisher:
G. Lane & P. P. Sandford for the Methodist Episcopal Church
.
Date:
1842.
Place:
New York
Number of pages:
797
---
This book describes the following items:
Wesley, Charles, 1707-1788, Methodism > History,